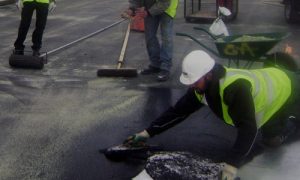 It is Ideal for acid and alkali proof bricks & tiles; it is also available in different thickness, Provides attractive looks & Long life to the products.
Benefits:
Make long life of bricks and tiles, Acid proof can be used easily for any type of surfaces.
Anticorrosive Linings
We are engaged in carrying out specialized anticorrosive lining based on advance reinforced plastics and manufacturer of equipments based on composites for handling corrosive chemicals.
Advantages
Better Corrosion Resistance

Longer Service Life

Less Maintenance & Repairs down time

Easily Carried Out on Site

Acid Proof Brick Lining