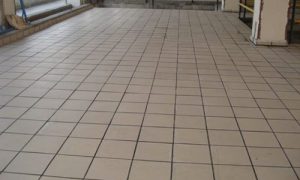 CORROTECH INDUSTRIES is offering his customers a wide range of acid proof tiles. These acid proof tiles available in different sizes and thickness are bedded & jointed with different Acid Proof Cement - Mortars.
The selection of acid proof cements being used in application depends on the chemical conditions.
Lining is a layer of different material covering the inside surface of something, is used in bricks and tiles lining where chemical resistance is required.
Acid resistance lining is used for multiple lining and layer in bedding, pointing while laying the bricks/tiles, that provides efficient and lasting effect against corrosion. This lining is impact resistant and scratch resistant lining carried on masonry surface that provides protection against acid resistant rubber lining
Acid resistant bricks and tiles lining is done where maximum chemical resistance is required that is in industries of dyestuff, thermal power station, fertilizers, food, on location like floors, tank, brick and tiles lining ,drains. Acid resistant lining never deteriorates and mostly demanded in the market due to their fine finishing, sturdiness, durability, resistance to acids and also this product is available to customer at their possible time on order at reasonable price.
Salient features

Smooth finishing

Longer life

Resistance of acid

Less maintenance
We are one of the leading service providers of Acid Proof Tiles lining work in G.I.D.C Nandesri Vadodara, Gujarat, India.